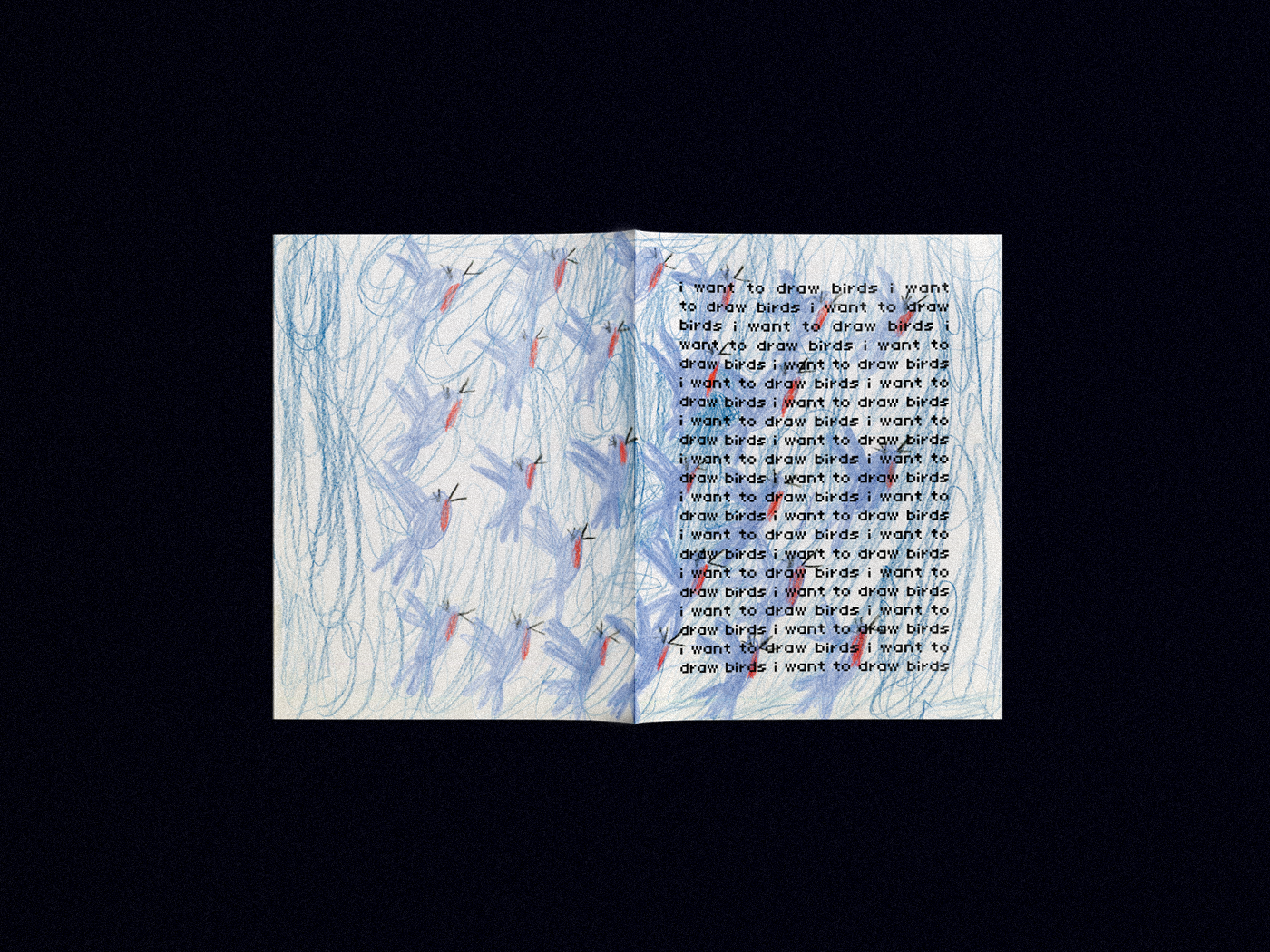 When I just learned to read, my favorite stories were about birds. When I just learned to draw, my favorite thing to draw was birds.
The base of each image is a scan of a favorite bird illustration/ photograph, taken from various books from my childhood.
Then, I tried to draw (or color) each image the same way I did as a young child.

Analysing the technique I used at 2-4 years was incredibly fun and liberating in a way.
A small personal project done while in quarantine.