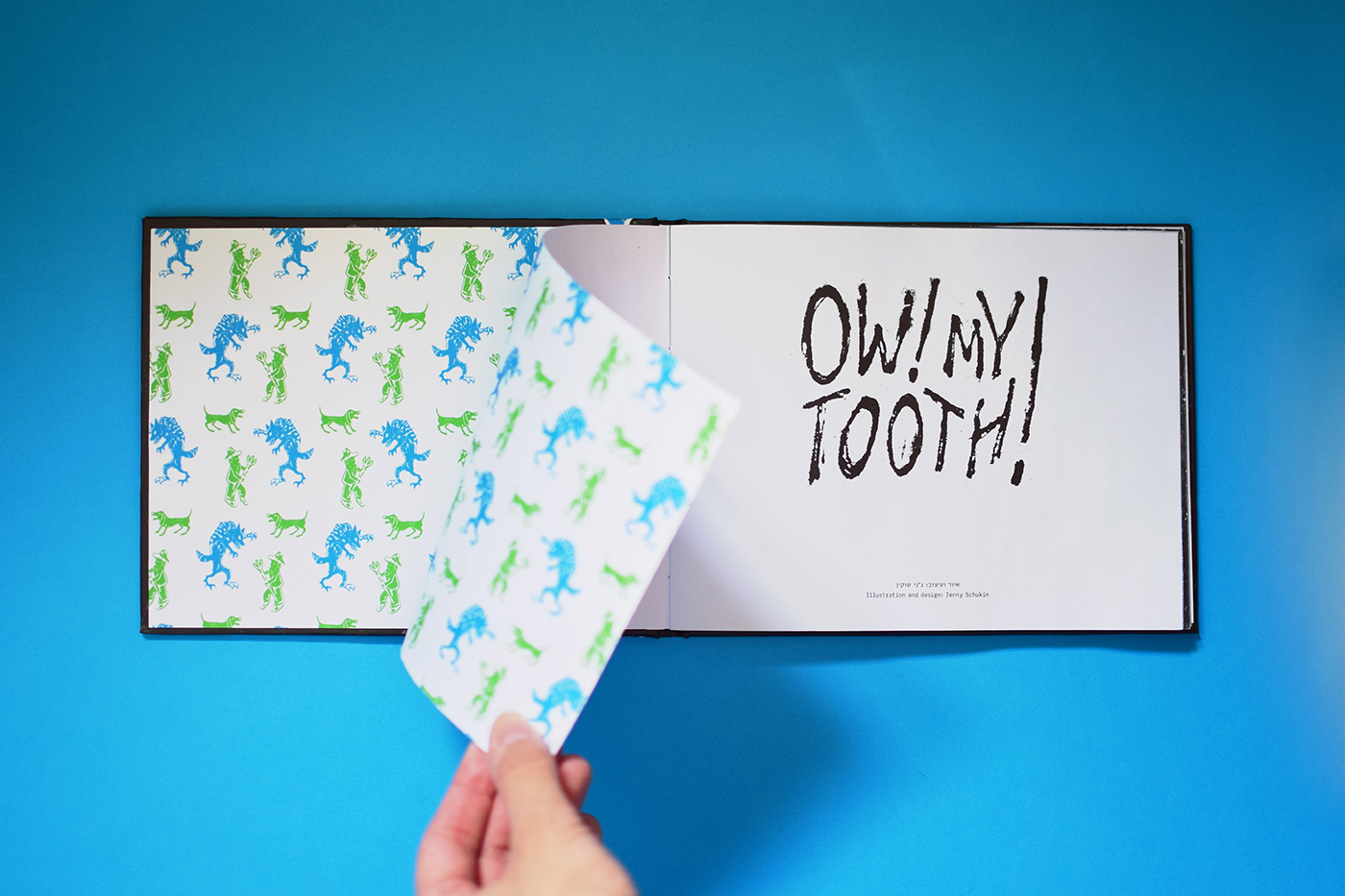 OW! MY TOOTH! is a short picture-book about the value of cooperation and friendship.​​​​​​​
A werewolf child with a sore baby tooth, hears crying (not unlike his own) coming from a village. There, he meets a puppy, guarding the village from werewolves and other monsters like himself. In spite the mutual hostility between villagers and forest monsters, the two youngsters manage to understand one another, overcome fear and help each other out.
The book is partially coated in thermochromic pigment (ink sensitive to temperature), encouraging interactive, tactile reading, 
with some elements only being seen by touching or rubbing. 
Illustrations are hand-made block prints, a technique that matches the tactile nature of the book.​​​​​​​