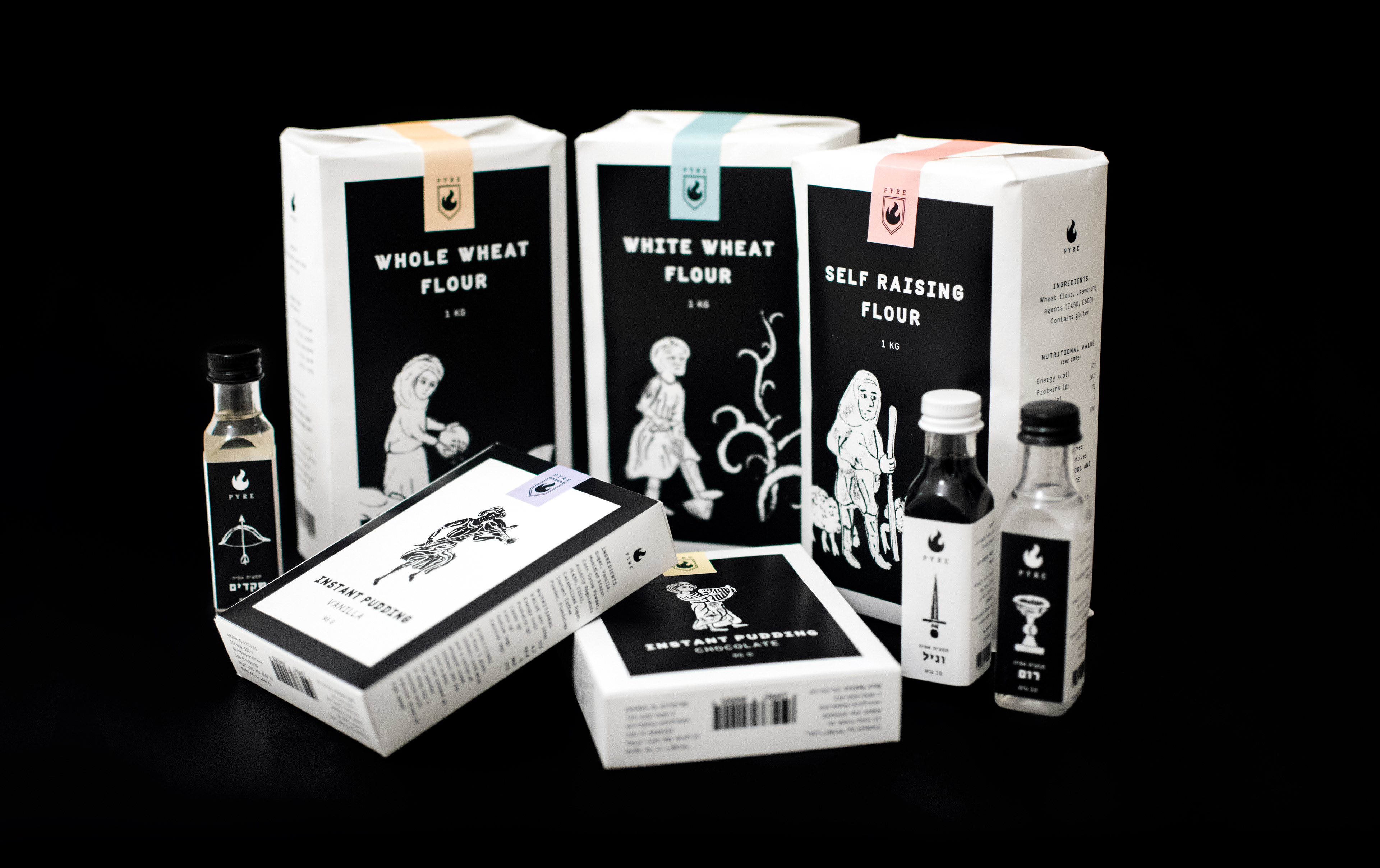 Bilingual (Hebrew and English) baking supplies packaging for "PYRE".
In medieval society, baking as a craft held a crucial role, and bread was the staple diet for people from all walks of life. 
The illustrations depict characters typical of a medieval village: farmers, bards, a hunter with his dogs, rabbits, crows and various tools.
The brand's logo, block-printed illustrations and frame motif - all draw inspiration from medieval art and ornaments.
Year 3, Packaging Design course, guided by Dekel Bobrov