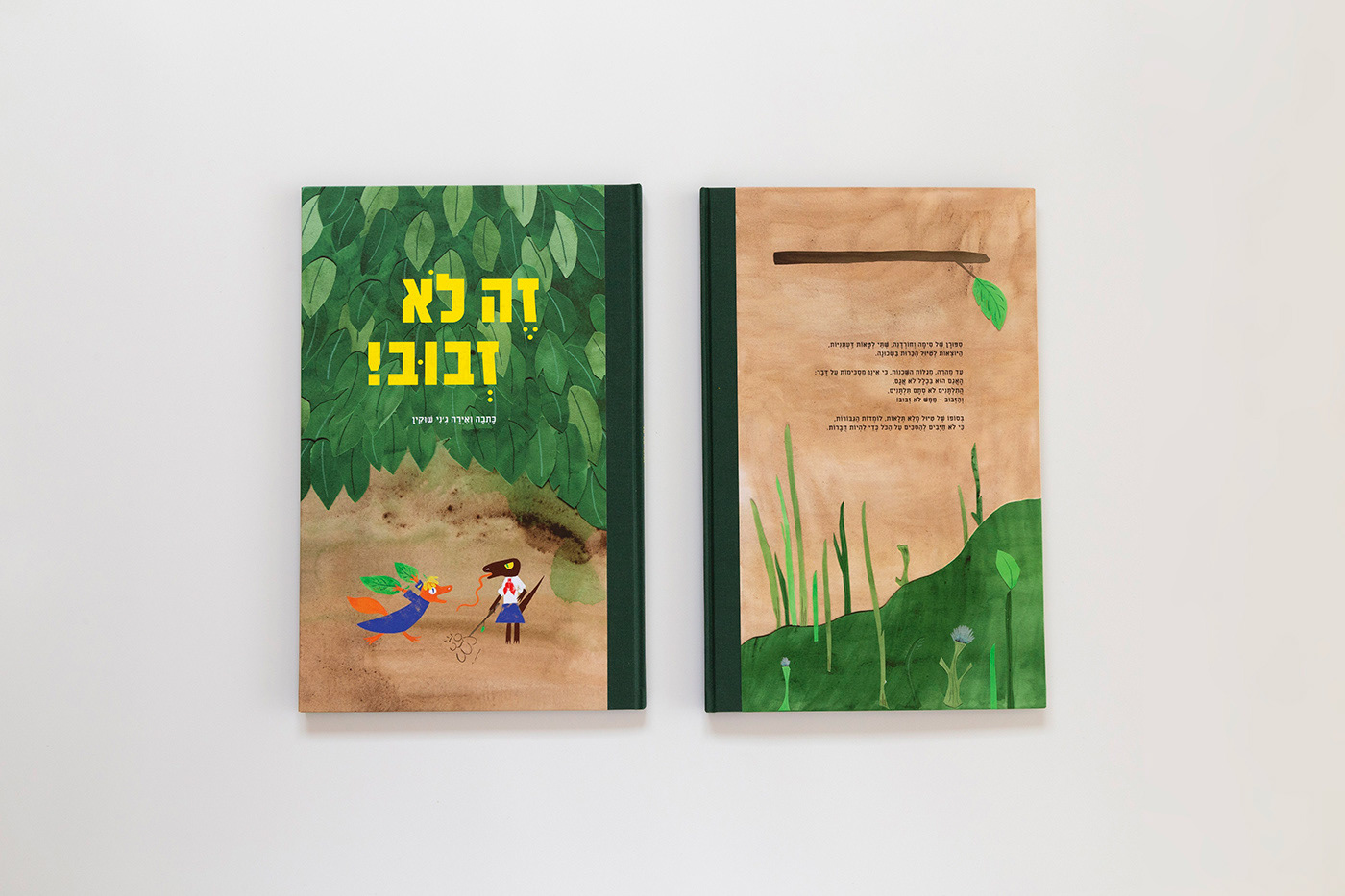 THAT'S NOT A FLY!


A picture book I wrote and illustrated as part of my BA final project in Shenkar college, guided by Batia Kolton and Nadav Shalev
This is the story of Sima and Jordana, two opinionated lizards and new neighbors,
embarking on a trip to explore the neighborhood.
Soon, they discover that they can't seem to agree on anything:
The lake is not a lake at all,
the clovers are not just clovers,
and the fly - not a fly!
At the end of an exciting journey, the heroines learn that they don't have to agree on everything to be good friends.